Mobile Wallet & Payment Solution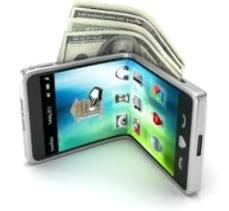 The Mobile Wallet drives the customers to use their Mobile as their main paying entity. Once a Mobile wallet is in place, the mobile retail can bring all stores, brands and consumers all together.
The current challenges are in the limitation of the mobile credits to make payments.
Our Solution provide the SMS and USSD channel that facilitates the processing of the Mobile Wallet payment from and-to the customer, Enterprise, service providers with Core Wallet system, and Intelligent Network Service Providers.
Standard mobile wallets provide subscribers with access to easy-to-use mobile money services. Such as: Cash-in/Cash-out, salary disbursement, bill payment and other domestic money transfer.
And maybe, in more advanced economies, mobile commerce offers more convenient ways to enhance purchases via alternative payment systems such as NFC contactless or QR code payment systems.
Related Platforms