who we are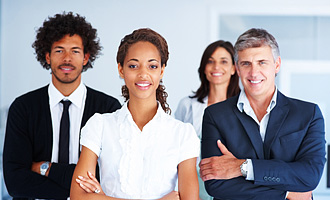 Innovative and Intelligent Telecom Solutions for Our Clients
LiveCode Media FZ-LLC was founded in 2012 to address the telecommunications system and audiovisual integration for corporations. We have maintained this focus while we continued to evolve and adapt with emerging communication technologies and various vertical markets including Corporate, Government/Municipal, Healthcare, and Higher Education. LiveCode is a recognized leader in the design, integration, and support of video, audio, audiovisual, videoconferencing, presentation and communication environments for enterprises.
We Are Unlike Any Other
Our business model is to provide telecommunication and audiovisual systems that are pre-built, pre-wired, pre-programmed, and tested for functional performance in our assembly and fabrication facilities before the equipment is shipped to a site. This process, along with detailed project management and proactive client communication, ensures an efficient deployment of large scale, multi-site applications.
Your Systems Just Work
Every integrated system LiveCode builds is fabricated, assembled, programmed and tested in our state-of-the-art Interoperability Lab. This not only insures systems work as expected when they are installed in the field, but also cuts down on field installation time.
Outstanding Experience
Leveraging =(date('Y') - 1996);?> years of experience and dozens of successful projects, LiveCode has helped some of the largest and most influential organizations in the world develop and implement global enterprise communication plans. LiveCode has partnered with Sanrio, SalamGSM, GoCash and others. Take a look at our client list for even more partners.
Comprehensive Communication Strategies
As a consultant, LiveCode helps organizations develop long-term, comprehensive communications plans. By evaluating existing systems and immersing ourselves in how specific organizations operate, LiveCode can identify standardized solutions that enhance collaboration in the telecom and media fields, and on mobility technologies.
advantages
Speed and Time

We are swift and agile in delivery, and respond to change faster than a others. We believe that this saves time, offering the ability to make decisions faster.

The Best Customer Service

Our customer service is what brings customers back and sends them away happy - happy enough to pass positive feedback about our business along to others.

Carrier Grade System

All our systems are classified as "Carrier Grade System" which meets the Government, Telecommunication and Banking business criteria.
Our Team
We have a team of highly skilled young professionals who are dedicated and committed to their work. We recognize the importance of staff training and capacity building in order to cope with the ever changing demands of the Information Technology and customer care and as such have various development and training programs for our staff. Our staff team has undergone some rigorous training courses in customer care, middle level management and leadership to ensure that we possess the right skills and attitude to compete in the Market.
At LiveCode we believe that a well motivated, skilled and happy staff can provide much better service to our esteemed customers.
testimonials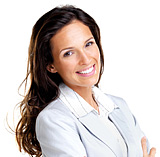 Jessica Priston:
"We were pleased with every phase of the work done by your company. We found you and your entire staff to be extremely helpful and responsive. The quality of their work, their ability to integrate a variety of systems and equipment and their integrity are their signature. They have our highest recommendation."

Manager, NYC